Vuelve GEYPERMAN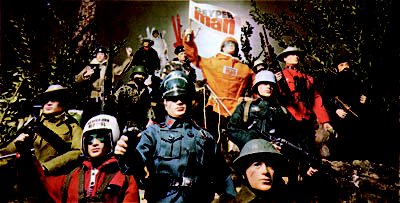 After 30 years the production ceased, the classic Geyper Man figure returns as a limited edition for collectors. With the same production quality and packaging, using the same molds and toolings that were used three decades ago, and manufactured entirely in Spain. This edition has an exclusive Geyper trademark license.
The aim of this edition is, on one hand, to meet the demand of current collectors, combining the highest quality at an attractive price for those who can not afford the very few still packaged figures that remains today and want to relive that feeling of opening a package on Christmas. On the other hand, get to those other "big kids", not being Collectors, have yet for Geyperman a prominent place in their childhood memories (to all of them be warned, this is very addictive!).
Our intention is to maintain or where possible improve, the quality of the original product, combining the methods, tools and machinery with which they were made at the time with the new plastic compounds and current techniques, and in some cases using production surpluses that have been stored since the end of Geyper Industries.
Runs produced will be very limited between 150 and 300 units per model released. Collect them and do not miss the opportunity to get them all, they won't last forever!